Despite it being August and still in the hundreds for some areas of Southern California (my hometown, at least), it looks like Angelic Pretty's getting ready to release their line of Winter 2006 coats. August 30th -- to be exact.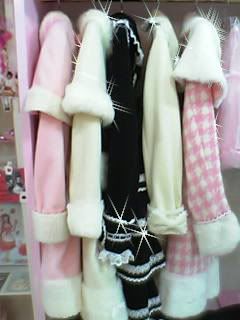 Now let's recall what last year's line looked like...

Houndstooth wool, poodle appliques with beaded chains, lush fur, polkadotted wool, the "honey bear" coat...

And this year's line isn't too far off from that.

Fabric Samples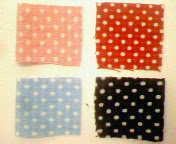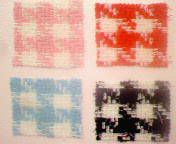 We see the return of the same fabrics as last year -- the houndstooth, the polkadot, & the solids -- except a new addition in color -- RED!!!!

The Coats

Replacing the Candy Heart coat (poodle applique) this year is the Dressing Up Bunny Coat, complete with a bunny applique. My prediction is that this is going to be considered Angelic Pretty's 'high end' coat this year (in addition to the Fancy Twinkling Coat, like the Candy Heart coat was. The other coats are priced a little less.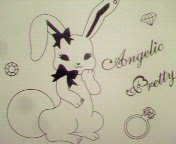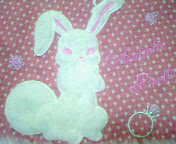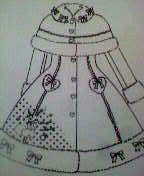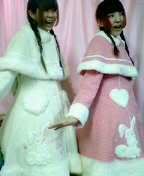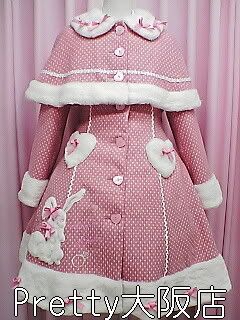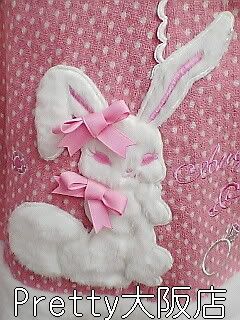 The Honey Bear coat of last year is replaced by the Bunny-ear Coat. The ears in the hood are wired to stand up straight if you choose! Even the little pockets are bunny-shaped. Last year, the Honey Bear coat was 29190 yen for references...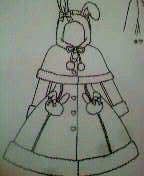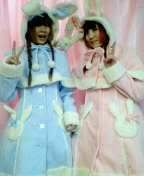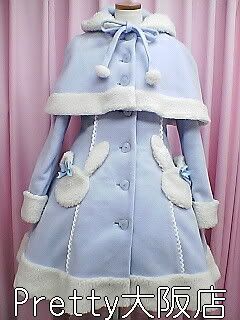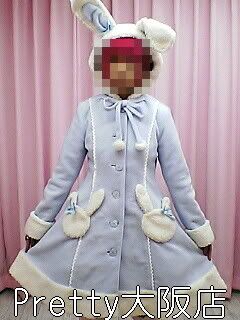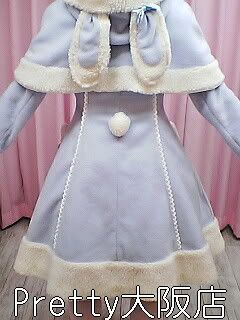 The last is the Fancy Twinkling Coat with super long white fur on the cuffs, muffler and trim! (I think I liked the houndstooth paired with last year's poodle better!)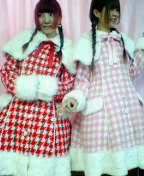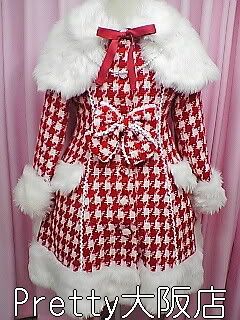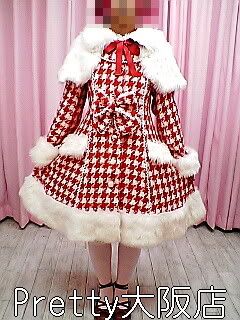 [Princess & Frill Ribbon Coat added 8/28/06]

Princess coat -- Ironically for being considered something compared to 'royalty,' this coat in my opinion is the least decorated one. But in a good way -- because I actually am considering getting either this one or the Dressing Up Bunny Coat, as their design/fit is less elaborate.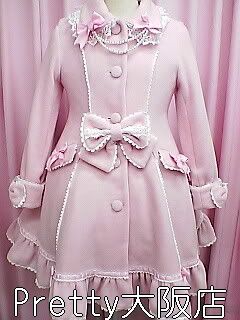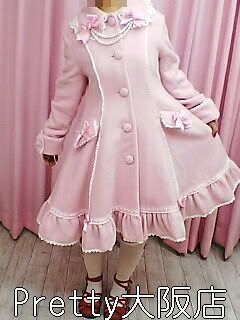 Frill Ribbon Coat -- Somehow my least favorite, but it's seemingly new design compared to the earlier 3 which are remniscent of last year's (and the last year's). Its style reminds me of a lot of this year's tiered skirts which Angelic Pretty released.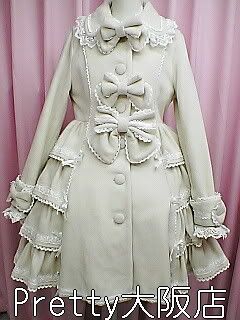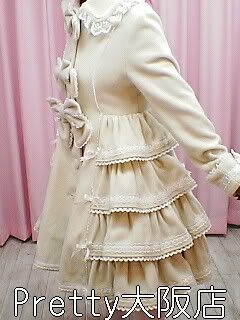 What do you girls think? Considering plopping down $500 for a brand new coat anytime soon from Angelic Pretty? (I'd *LOVE* to see photos).

Your happy mod,

Lauren

P.S. I'm still bitter about Angelic Pretty being completely sold out of parasols!


[EDIT 8/28/06] NOW WITH: More photos, More coats! Plus, edited to reference their official AP item names!